The Ferrari Dino's 50th Anniversary
Deserving of its own time in the spot-light, Ferrari decided to postpone the Dino's official half-century celebrations in lieu of its own 70th anniversary. Ergo late last month a record breaking 150 Dino's and 300 of Ferrari's customers descended on Maranello, to celebrate the half-century of another special event, the road debut of the first model in March 1968.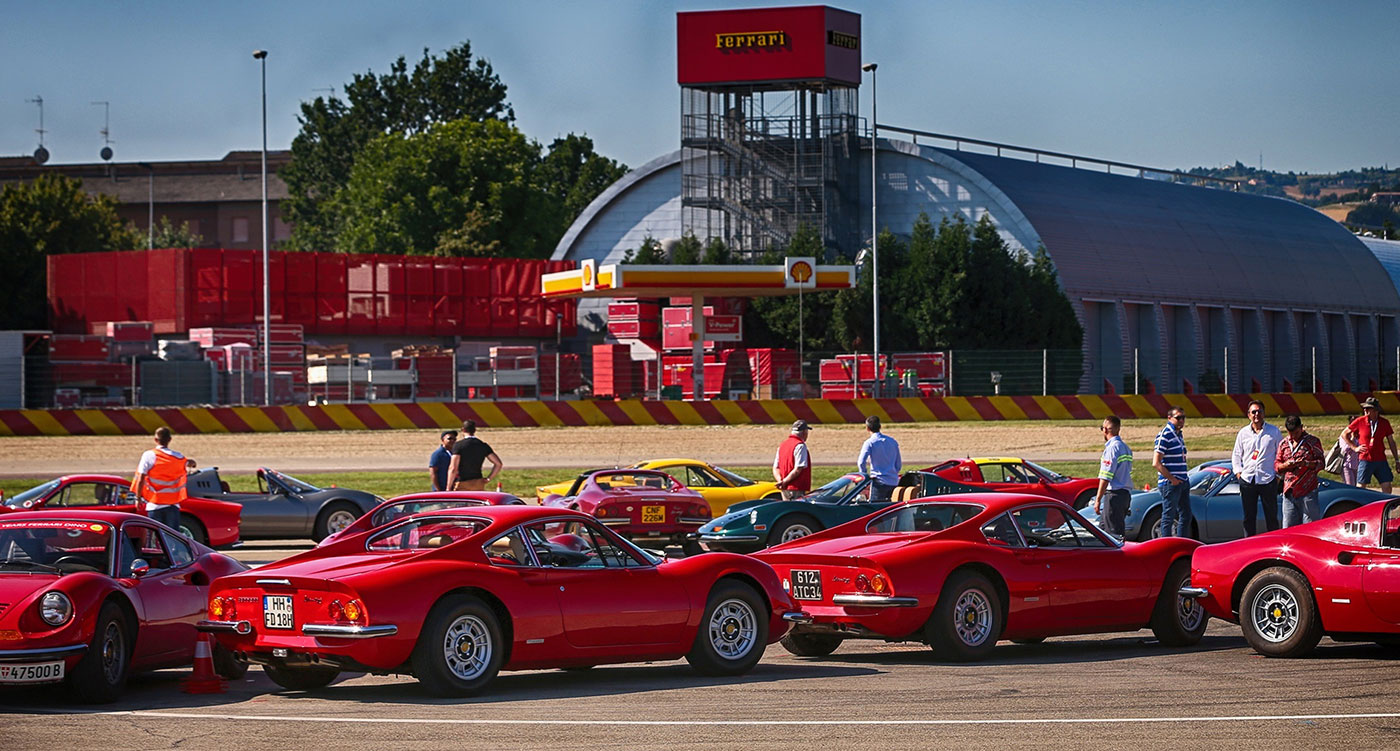 First unveiled as a concept car at the Paris motor show in 1965, an evolution of the Dino was then shown at the Turin motor show the following year, before its official debut at Frankfurt 1967.  When the last 246 rolled off the assembly line in Maranello Ferrari had sold over 3700 – making it the most popular prancing horse model in history.
Intended as the Ferrari for everyone, unlike other Ferrari's from the era it was fitted with a V-6 engine instead of the more traditional V-12, making the dream of owning a Ferrari more accessible than ever before. Appealing to the entry-level supercar buyer the first series used a 2.0-liter V-6 rated at 178 horsepower, an independent suspension system, and brake discs at all four corners.
Named after Enzo Ferraris son Dino, who proposed the idea for the V6 he tragically wouldn't live to see, the Ferrari 488 GTB and 488 Spider exist as ancestors to Dino Ferrari's creation.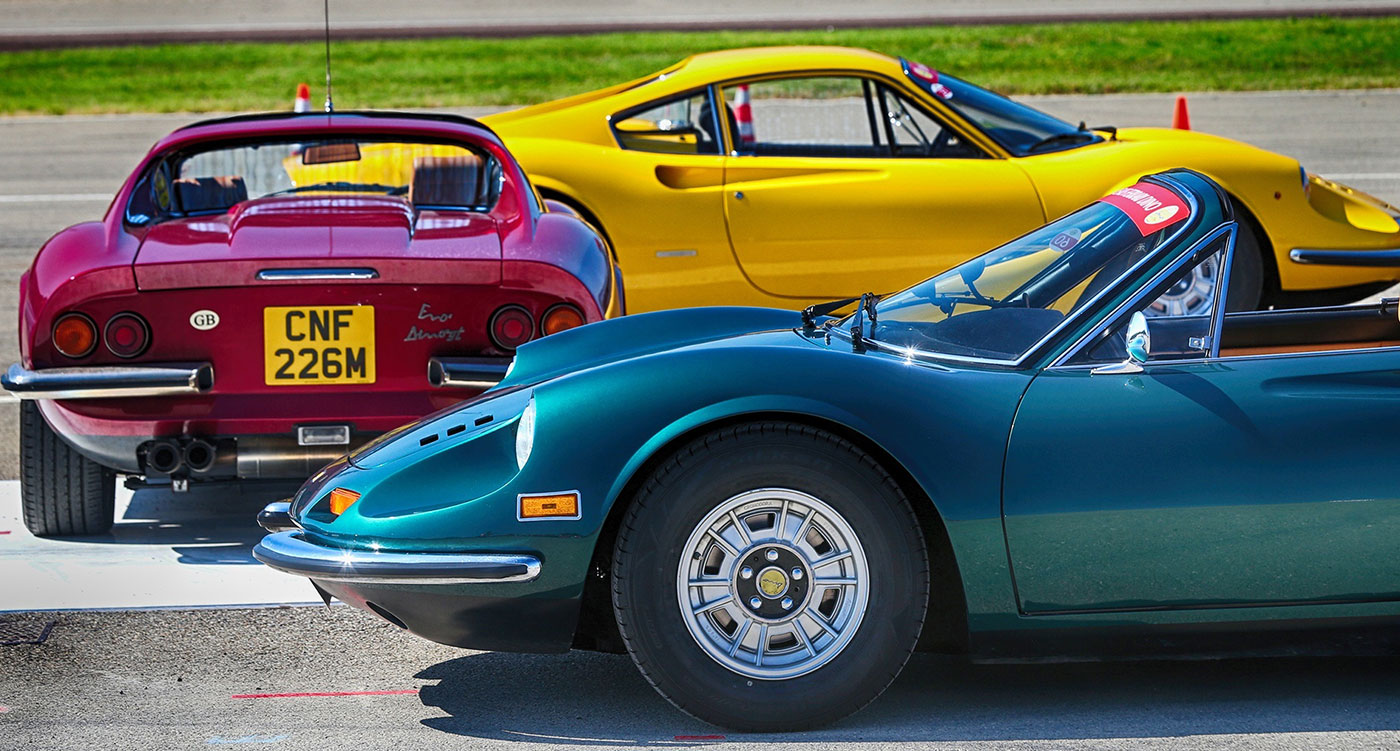 To celebrate the much-loved model, the 150 Dinos made their way to Ferrari's own test circuit in Fiorano where they paraded around the track, before Ferrari provided a special tour of its headquarters. The day ended with a traditional drive, one-by-one, through the historical Via Abetone arch…Che giornata, che macchina.