The Ferrari 812 Superfast
"The first and most difficult challenge Ferrari always faces when it decides to develop a new model is to push the boundaries of its own achievements yet again"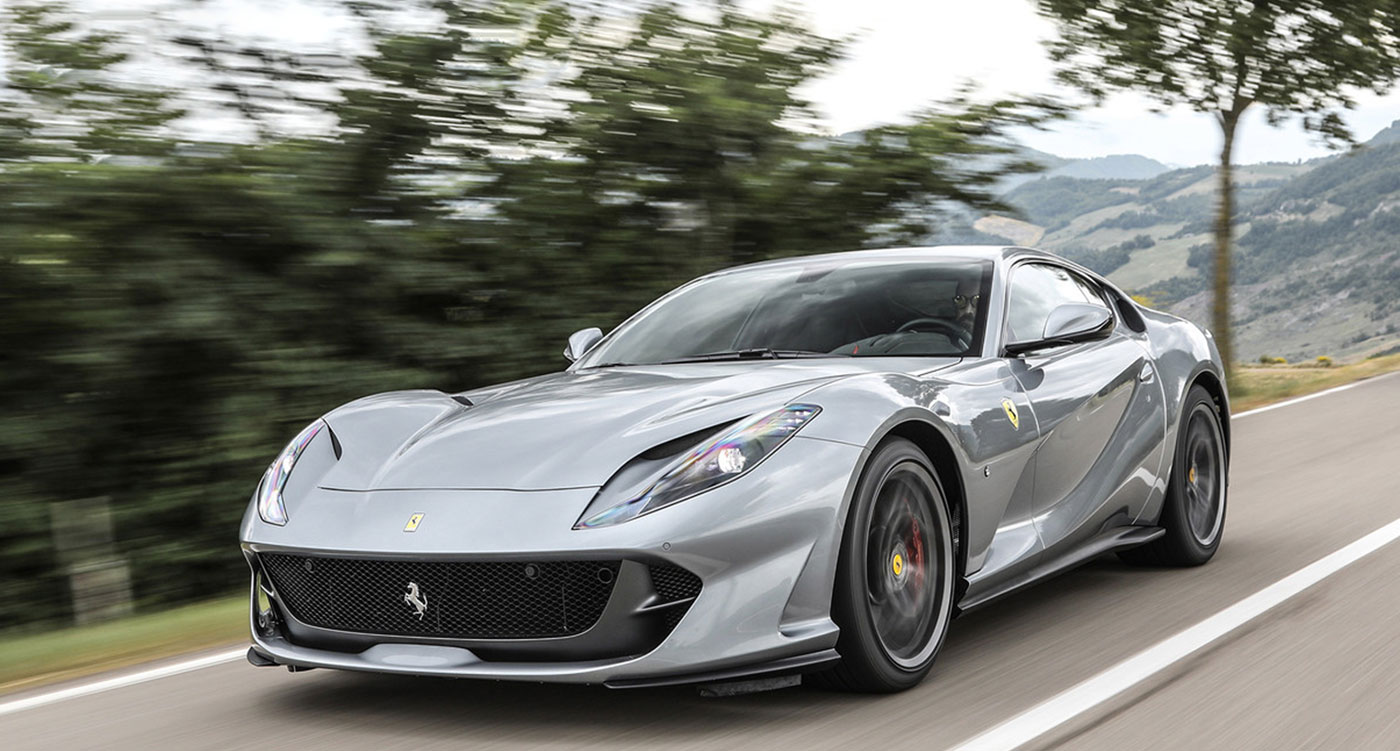 Que the Ferrari 812 Superfast. The first impression of this car is one of awe; not only have Ferrari redefined the visual language of the front-engined V12, they have done so without compromise. Without altering the car's interior or exterior dimensions the spoiler and the compact cabin have been lowered, and seductive flanks have been sculpted to house a nifty vent behind the front wheels - a stylish augmentation led by complicated aerodynamic revisions.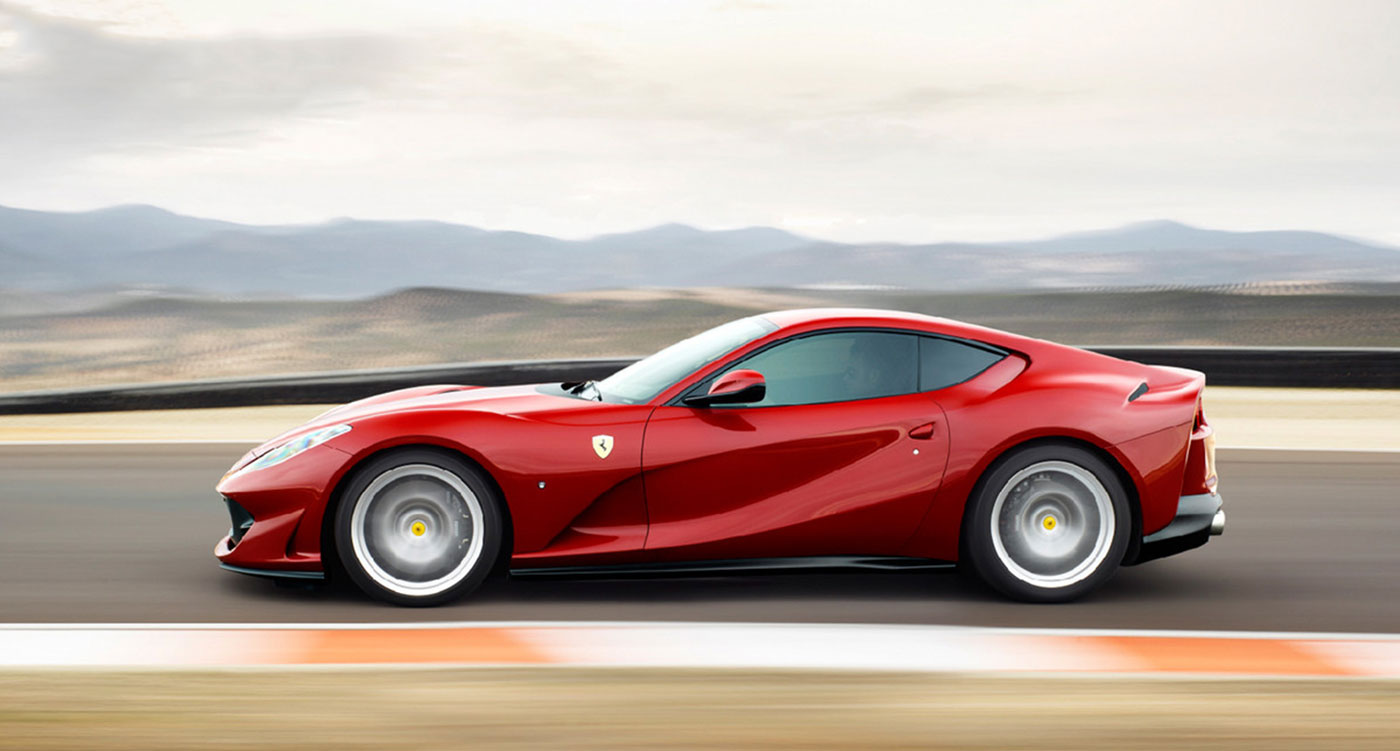 Each aesthetic adjustment has been designed to increase the amount of air that could be drawn into the engine - and thus its power output. With a maximum of of 800 cv (60 more than the F12berlinetta) at 8,500 rpm the 812 Superfast sets a new benchmark for the Ferrari range, in addition to a specific power output of 123 cv/l, which is a completely unprecedented figure for an engine front-mounted in a production car.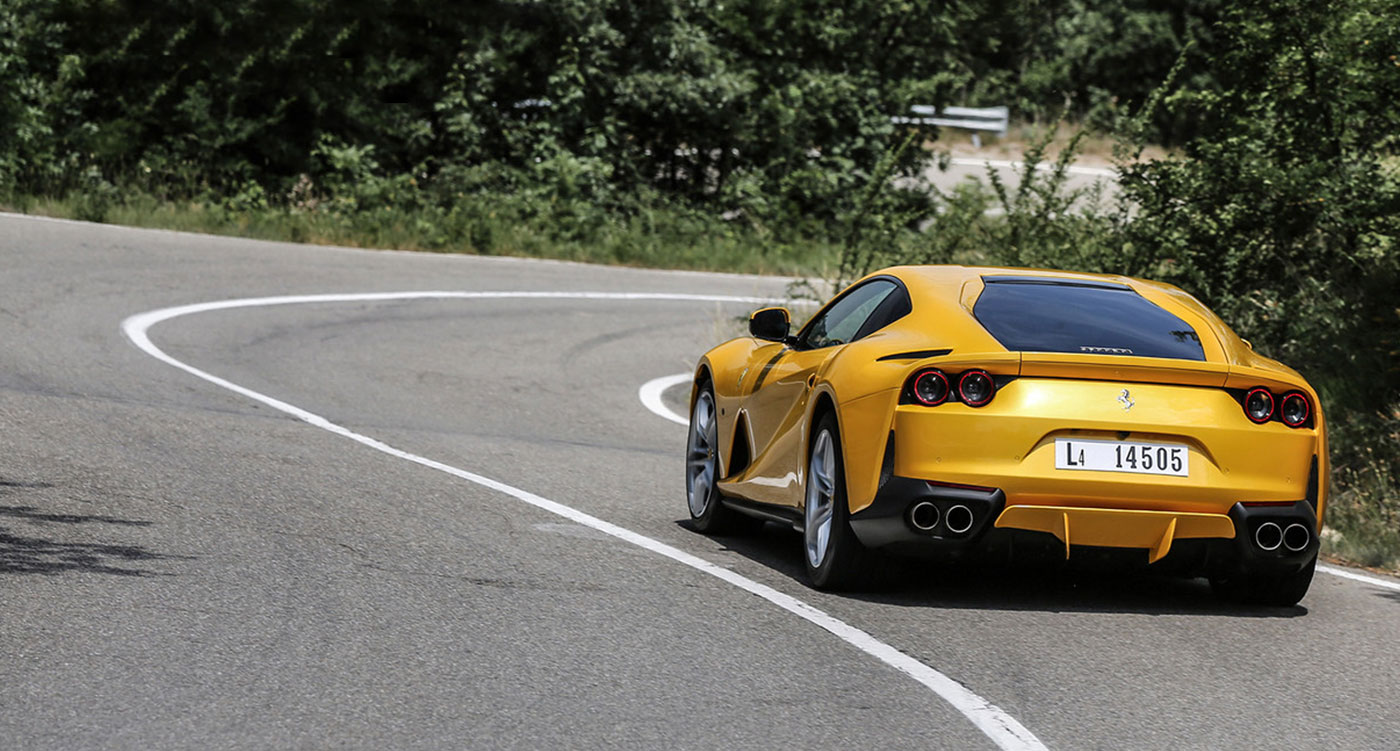 Simply put, no one else makes a car like it. Capable of 0 to 62mph in 2.9 seconds, and 789bhp with a top speed of 211mph the Superfast is – as its name would suggest - intergalactically fast, and it sounds incredible. Pooling over 70 years of track-derived engineering and know-how,Ferrari have launched into a new era of 12-cylinder history with the 812, to offer the most powerful and fastest road-going Ferrari ever built.