Salon Prive Concours d'Elegance
Set against the backdrop of 'Britain's Greatest Palace', Salon Prive presents the finest collection of supercars, hypercars and classic cars in the most luxurious of garden parties…
Now in its 13th year, the concours at Blenhim Palace exists as a unique and exclusive gathering of the world's most exclusive automotive brands. This year saw three motorcycle and ten car classes, including 'Preservation at its Best'; 'Pre-war Bugattis'; 'Pre-war Luxury Tourers'; 'Grand Tourers of the 1950s and '60s'; 'Wind in Your Hair'; 'Best of British at Blenheim Palace'; 'Streamlined Closed Sports Cars'; '50 Years of the Dino'; 'Supercars of the '70s' and 'Competition Cars' all competing for class prises and the Best of Show. With an exemplary collection of cars on display competition was fierce, but it was the magnificent 1933 Bugatti Type 55 Roadster that pipped the 1937 Delage D8-120 and 1971 Lamborghini Miura P400 S to the post for Best of Show. The People's Choice Award went to the original 1964 Ferrari 250 LM.

"This year's Salon Privé has been one of our most successful Concours events to-date; the move closer to Blenheim Palace as a spectacular backdrop being very well received and reinforcing Salon Privé's major presence on the global Concours scene. I was delighted to present each car and owner with their award, especially the Best of Show Bugatti Type 55 Roadster," said Salon Privé Managing Director and Concours Chairman, Andrew Bagley. "It was an honour and a privilege to display this beautiful Jean Bugatti-style Type 55 Roadster which is considered to be the most original specimen in the world as it is the only unrestored example with less than 50,000 miles on the clock."
With over 40 high-end Porsches on the meticulously manicured Palace lawns, this year's edition also hosted a special Concours Masters Celebration which marked Porches 70th Anniversary. A 1955 Porsche 550 RS Spyder took the title of the most historical, most technically interesting and the best air-cooled race car, while a 1957 Porsche 356A Carrera Speedster also won three prestigious awards, including the best open car, best engine and the Duke of Marlborough Award. The Ladies' Choice went to a 1957 Porsche 356A Carrera GS Speedster.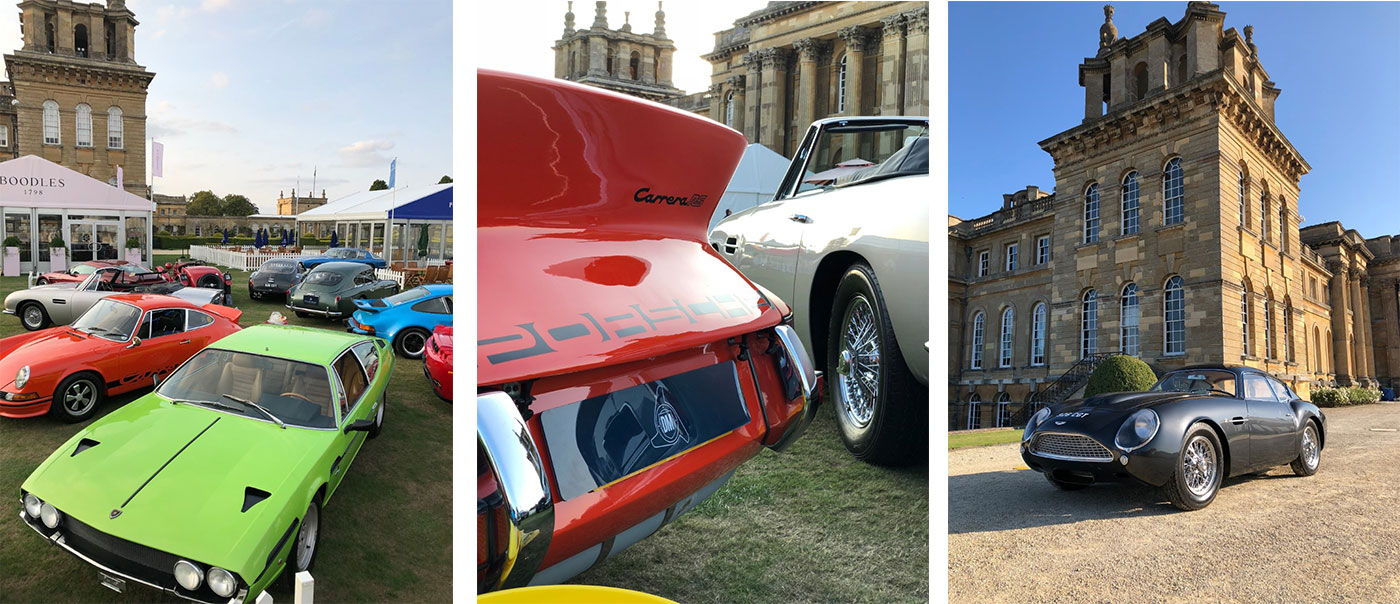 Salon Prive has made its mark as the UK's most exhilarating Concours event, attracting exhibitors, concours entrants and visitors from around the world. Set aside historic palace fountains high-end manufactures, collector dealers, and luxury brands enhanced the exclusive affair, offering an unforgettable experience for collectors and connoisseurs alike.
A beautiful event in a beautiful setting with fine-dining, champagne, spectacular cars and likeminded people, Salon Privé offers an unforgettable experience with a unique and timeless approach to the world of Concours d'Elégance.