Goodwood Revival
Every September for the last twenty years, petrolheads from across the world have been meticulously planning their period outfits for a trip back in time at the most picturesque event on the planet, Goodwood Revival. Transporting its visitors to the hey-day of British Motorsport with colourful characters and bonafide set design, the twentieth anniversary edition was a true feast for the senses, with more speed, noise and nostalgia than ever…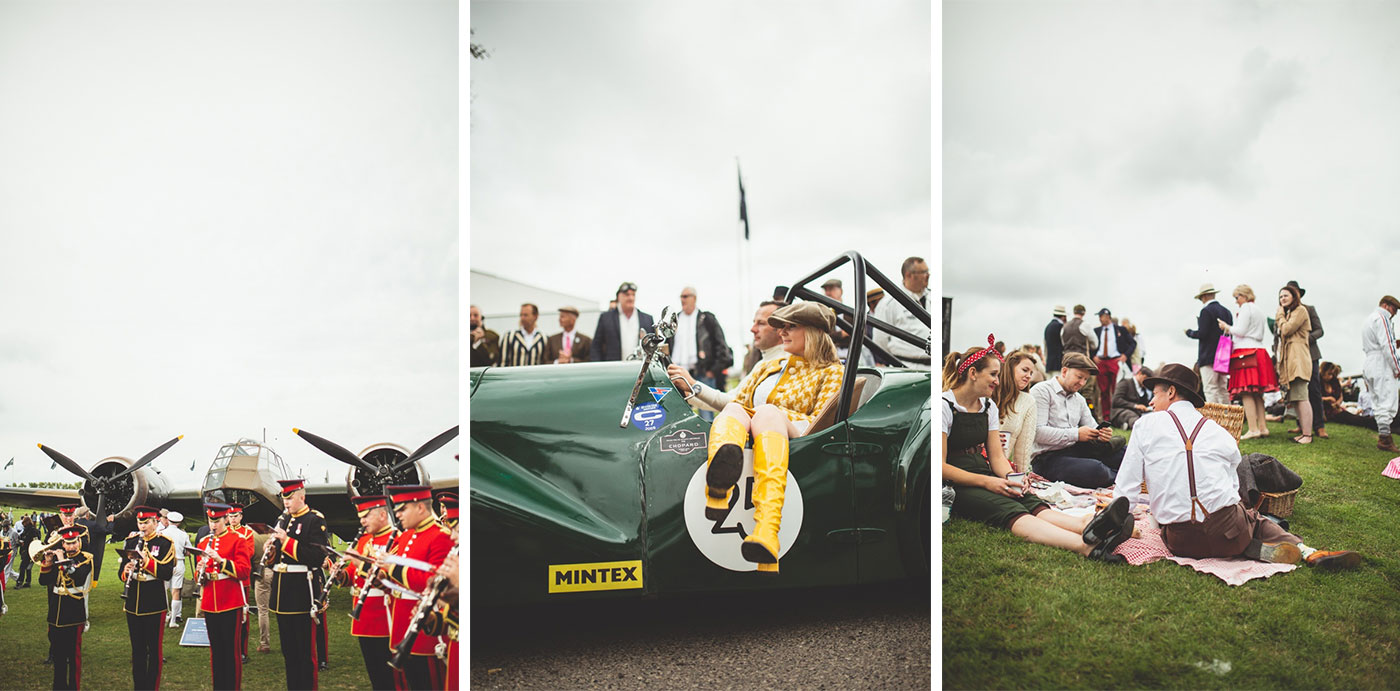 Whilst a gaggle of cab girls mingled with passer-by's, and locomotive bellowed steam across the way the real magic of the festival is in the cars. Friday saw Jon Minshaw and Phil Keen's Jaguar E-type and Niklas Halusa and Emanuele Pirro's Ferrari 250 GT 'Breadvan' and in a nail biting race for the Kinrara Trophy, with the latter taking it home, and the anticipated St. Mary's Trophy delivered a riveting ride; but it was the battle for the Sussex Trophy that will stay in the minds of Revival-goers for years to come. Following an issue with a jammed accelerator on Saturday Phil Keen joined the race from the off in the pit lane, only to make one of the most impressive comebacks of all time, taking pole position in the penultimate lap to take home the title.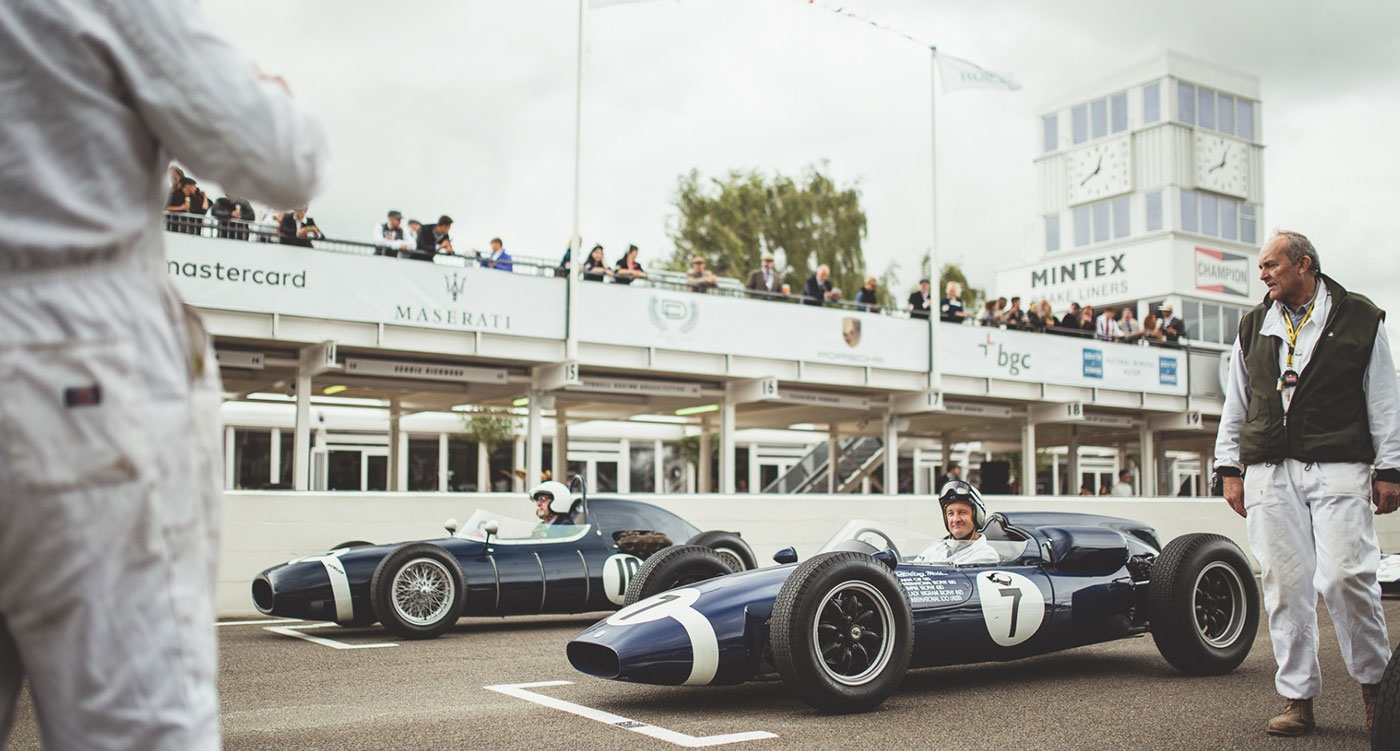 Amongst the celebrations, tribute was also paid to full-time gentleman and F1 driver Rob Walker with a collection of his signature Scottish blue cars – including the Facel Vega installed with a botched speedometer so his wife wouldn't reprimand him for his driving off the track. The Duke of Richmond also made special mention of those who are no longer with us but played a role in the Revival we've come to know and love.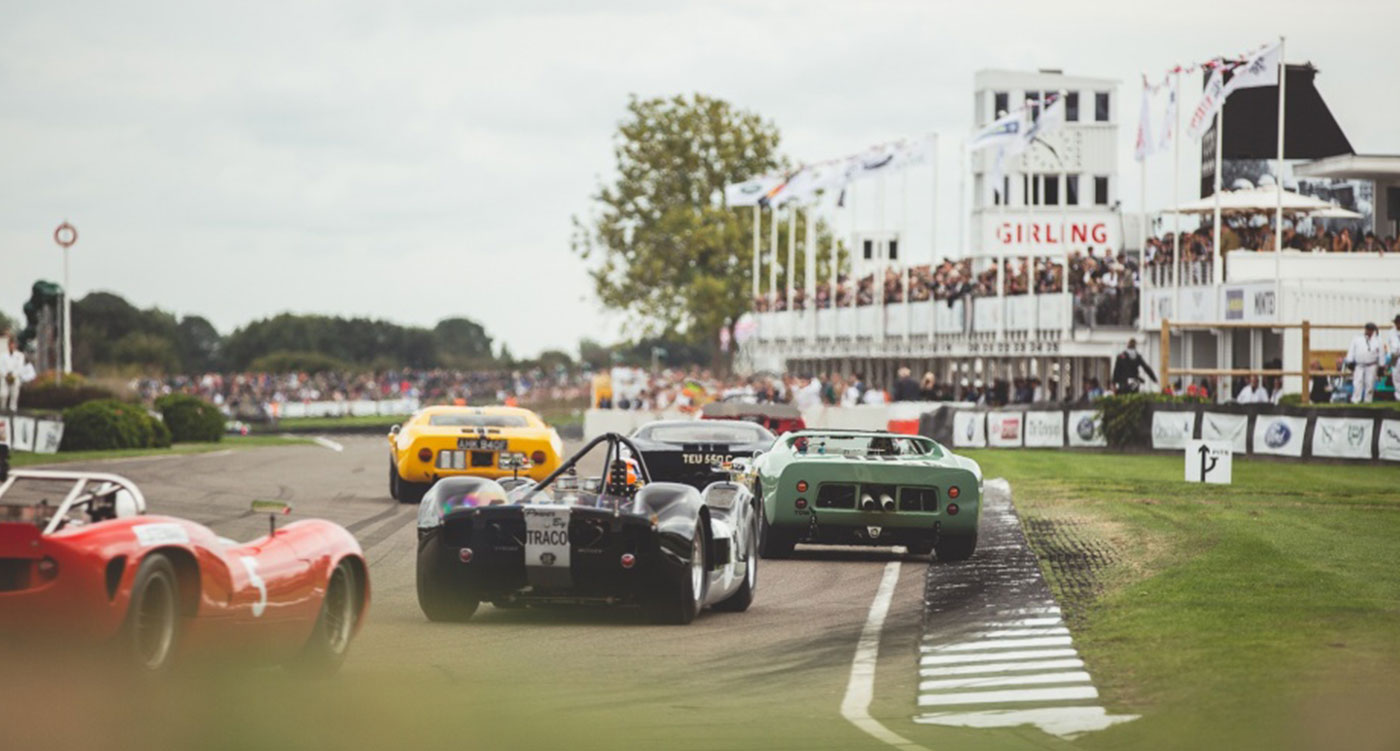 As the weekends triumphant descended on the track, Ludovic Lindsey was reunited with the famous ERA 'Remus' in which he won the very first Revival race – the Woodcote Cup – back in 1998. A moment which transcends what this weekend is all about, and the perfect way to bring it to a close.