Pebble Beach Concours d'Elegance
Each Concours calendar event chronicles the history that has shaped the automotive world as we know it today; and with its annual, nonpareil troupe of pre-war vehicles, none so much as the Californian classic at Pebble Beach. As the 200-strong collection of cars rolled onto the links last Sunday, we were transported back in time to a place where designers and engineers worked unfettered and creativity and innovation flourished.
Amongst the pre-war beauties an avant-garde Cadillac V16 Hartman Cabriolet echoed this sentiment – all 22-foot of it – alongside a 1929 Duesenberg J Murphy Town Limousine and a 1948 Talbot Lago T26 Grand Sport Figoni Fastback. Yet it was the bewitching bodywork of David Sydorick's 1937 Alfa Romeo 8C 2900B that won the hearts of the judges, along with the ultimate accolade of best in show.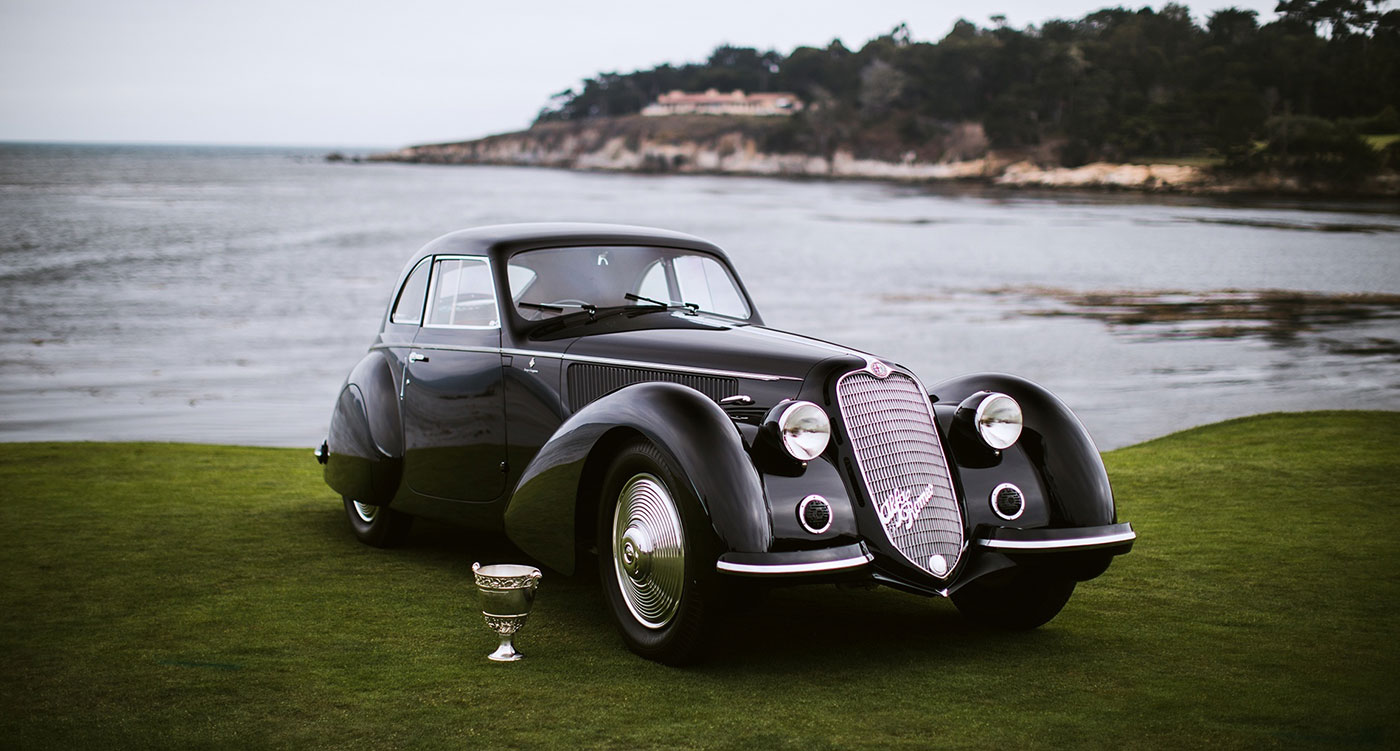 "As a Zagato collector, I broke the rules and bought a Touring-bodied car because this Alfa Romeo is very special," said Best of Show winner David Sydorick. "It is a piece of automotive architecture mounted on a Grand Prix chassis that has technology that was top of the line for pre-war cars. It's a wonderful combination. It's beautiful from top to bottom."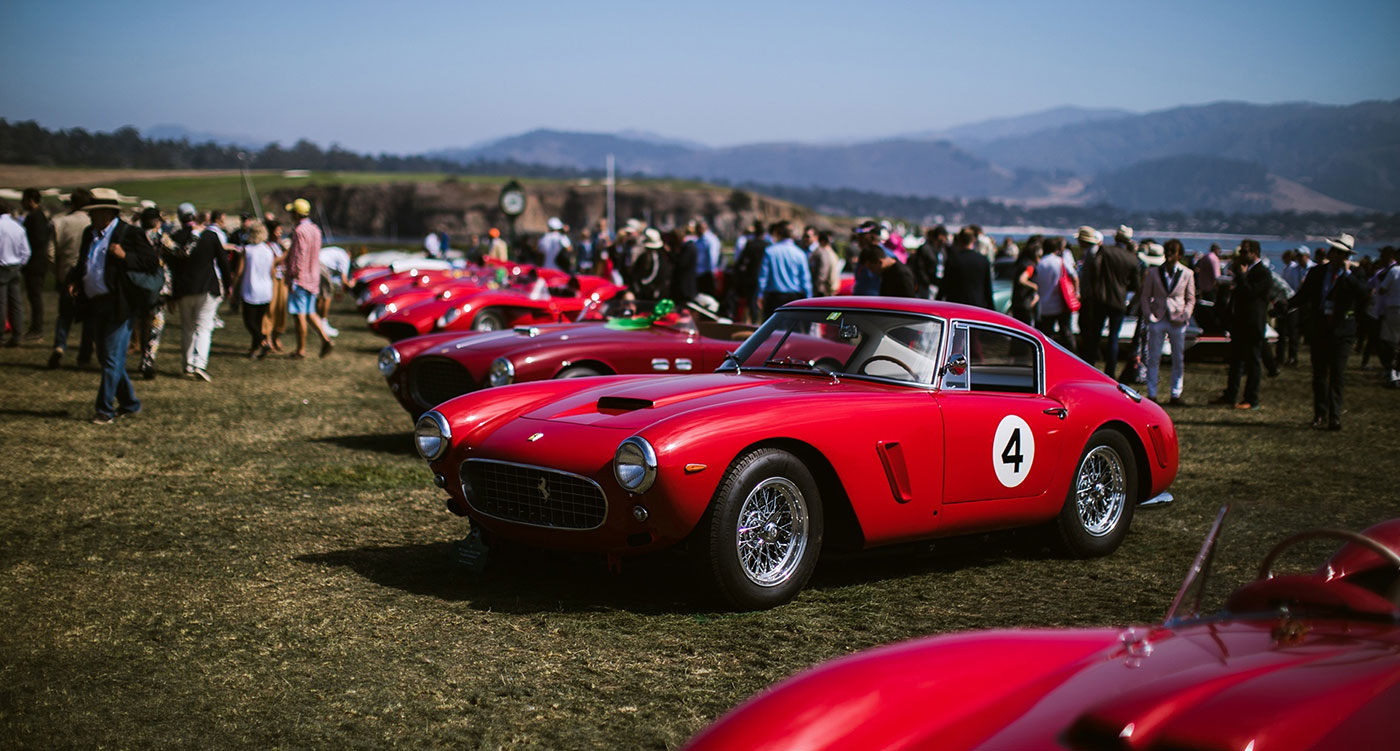 Elsewhere heads were turned toward a collection of Ferraris so impressive, it rivalled the line-up in Maranello at the marque's 70th celebrations last year. A recently Classiche restored 250 Testa Rossa fought off competition from the Brandoli-restored 206 S Dino, and a pontoon-fendered 500 Testa Rossa to take home the coveted Enzo Ferrari Trophy. Most memorable of all perhaps, was the preternatural chock-of-a-car owned by famed New York collector Jim Glickenhaus, who acquired the concept Ferrari 512S Modulo from Pininfarina in 2014 with a promise to restore her.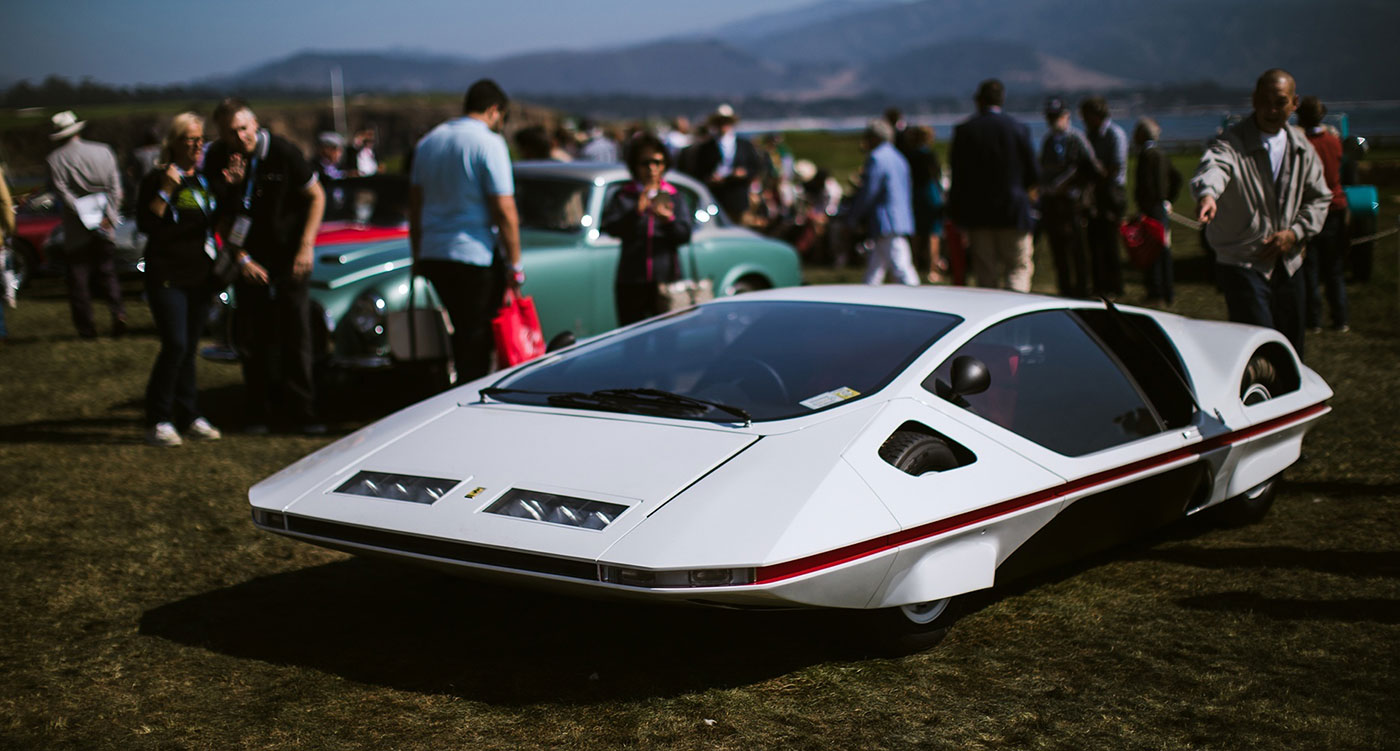 The show-stopping continued with a quantum leap back into the present, as outside Casa Ferrari the ultra-modern and newest models from the world's largest car manufacturers were revealed. Ferrari introduced its 50th drop-top model, the 488 Pista Spider, and Mercedes-Benz unveiled a concept single-seater EQ Silver Arrow in homage to the record-breaking 1937 Grand Prix car. Lamborghini also premiered its latest supercar.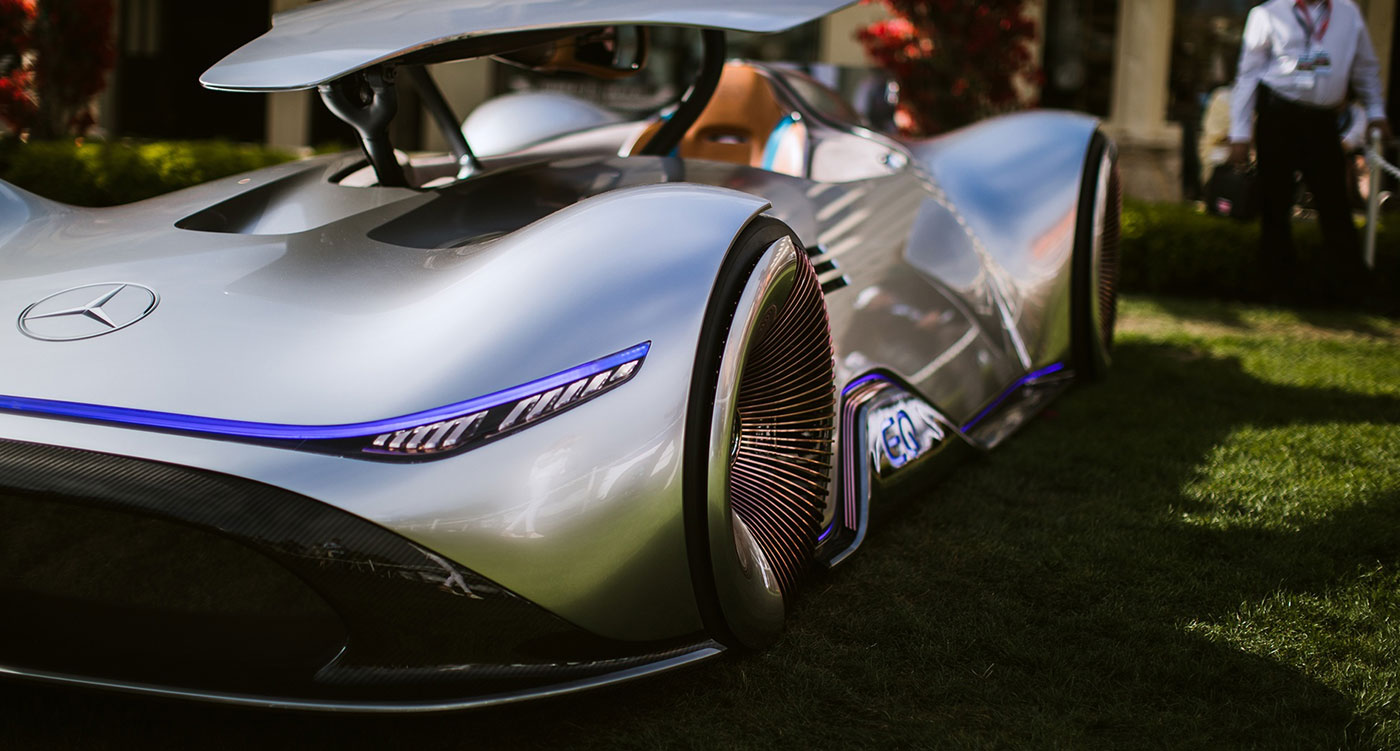 Another first – not just for Pebble Beach, but the automotive industry itself – was the record-breaking sale of a 1962 Ferrari 250 GTO, which sold at the Sotheby's auction for $48.4 million, becoming the most expensive car ever sold at auction. One of many remarkable sales over the weekend, auction totals went up by 12% on last year, with a total of around $368 million collectively achieved.
Looking back at the 209 cultural symbols selected for the 68th edition of the Pebble Beach Concours d'Elegance, we are inspired by the creativity, tenacity, and ingenuity of their creators. Looking forward at the latest concept cars, we're left feeling eager for what comes next.
Photos courtesy of Classic Driver.