Schubert's Award Winning Ferrari Garage
Some cars are so beautifully designed and exquisitely engineered that they more than qualify as genuine works of art, for Holger Schubert - a renowned architect, and car aficionado – the Ferrari 512BBi is such a car. His love for the Ferrari began in childhood, when as a fifteen-year-old boy he somehow got his hands on a Maranello factory brochure after the model's final update to include fuel injection, improved rear valance, wider Michelin TRX tires, and a host of stylistic and detail improvements. Some twenty-five-years and a ten-year, three-continent search later, he found the car from his childhood dreams in the form of this one-owner Berlinetta in Newport Beach. As they say, the rest is history.
For Schubert his Ferrari 512 BBi exists as the ultimate expression of performance and style. He is so inspired by its classic silhouette that he designed and built a studio-garage around his mobile work of art so that he could work and live alongside it. The space is divided into two areas, one for Schubert's work station, and the other for the car. Minimalist by design to keep the Ferrari as the focal point, Schubert created a 'blank white canvas with a piece of art in front of it'. Situated next to a panoramic glass window with views stretching all the way to the Pacific-ocean, the surface of the car and its reflection are ever changing along with the elements and lighting conditions.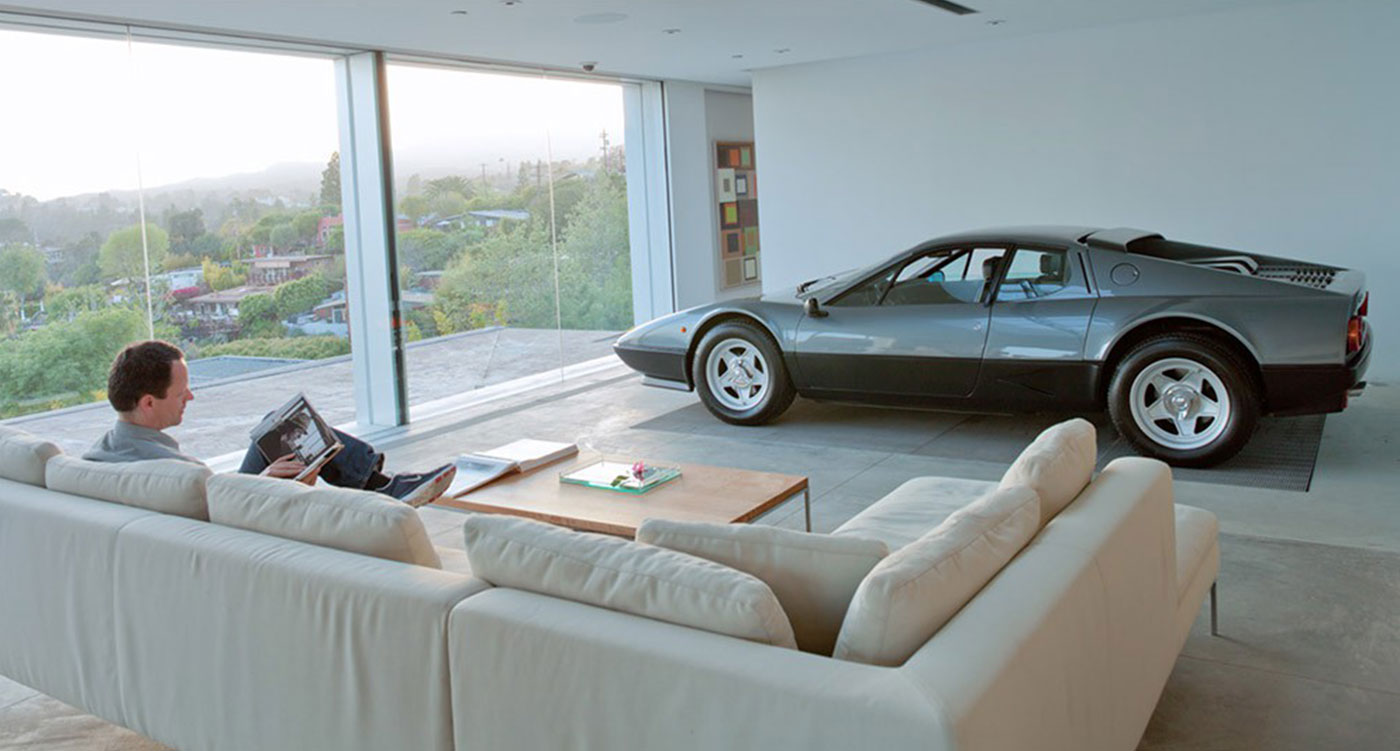 More than just an art gallery or mere parking space, using modern technology and intelligent design Schubert has revolutionised the Ferrari driving experience with his custom-built space. Installing a hydraulic ramp beneath its plinth the Ferrari rolls backwards - using nothing but gravity - to start on the outdoor bridge, where in-floor lights lead the way between the two glass gates which connect his place of 'wor(k)ship' and the open road.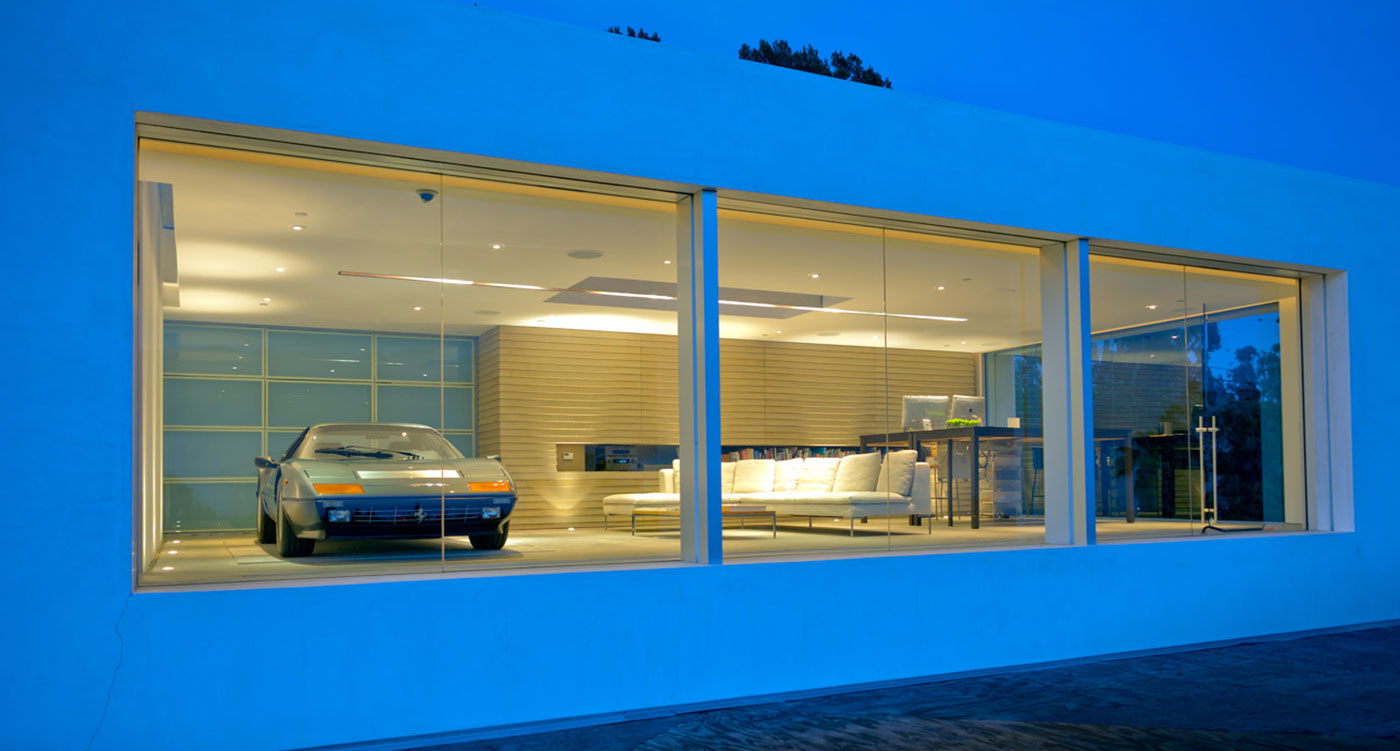 Concerned with the experiential, Schubert explains that this is where the car really excels. 'The car drives the way it looks', he says, 'it handles well, it accelerates well', though he prefers to drive the car on winding roads where the speed becomes less consequential, and its more about feeling the car, shifting up and shifting down, and being in the right gear.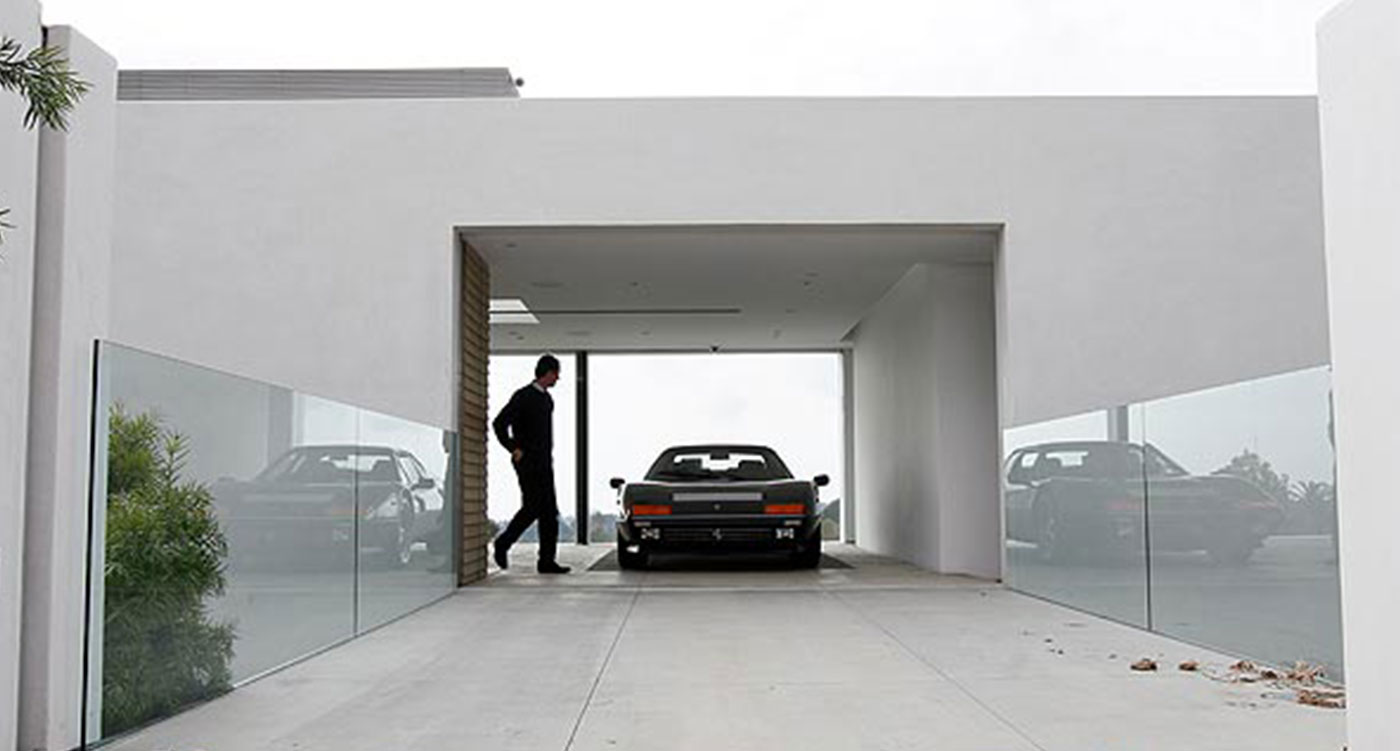 The garage, which Schubert calls "a space whose only purpose is to enjoy the car," won Architectural Digest's Design Driven contest in 2009 and was recognised by Maserati for being it's building excellence.