Rolls Royce Cullinan SUV
If you've a penchant for exploring the uncharted but are less-fond of leaving your luxuries behind you, Rolls Royce have come to your rescue with their all-new Cullinan SUV. Three years in the making, the off-road Rolls Royce is the amalgamation of a heritage of excellence and cutting-edge technology, built to take you beyond your comfort zone – in uncompromised comfort.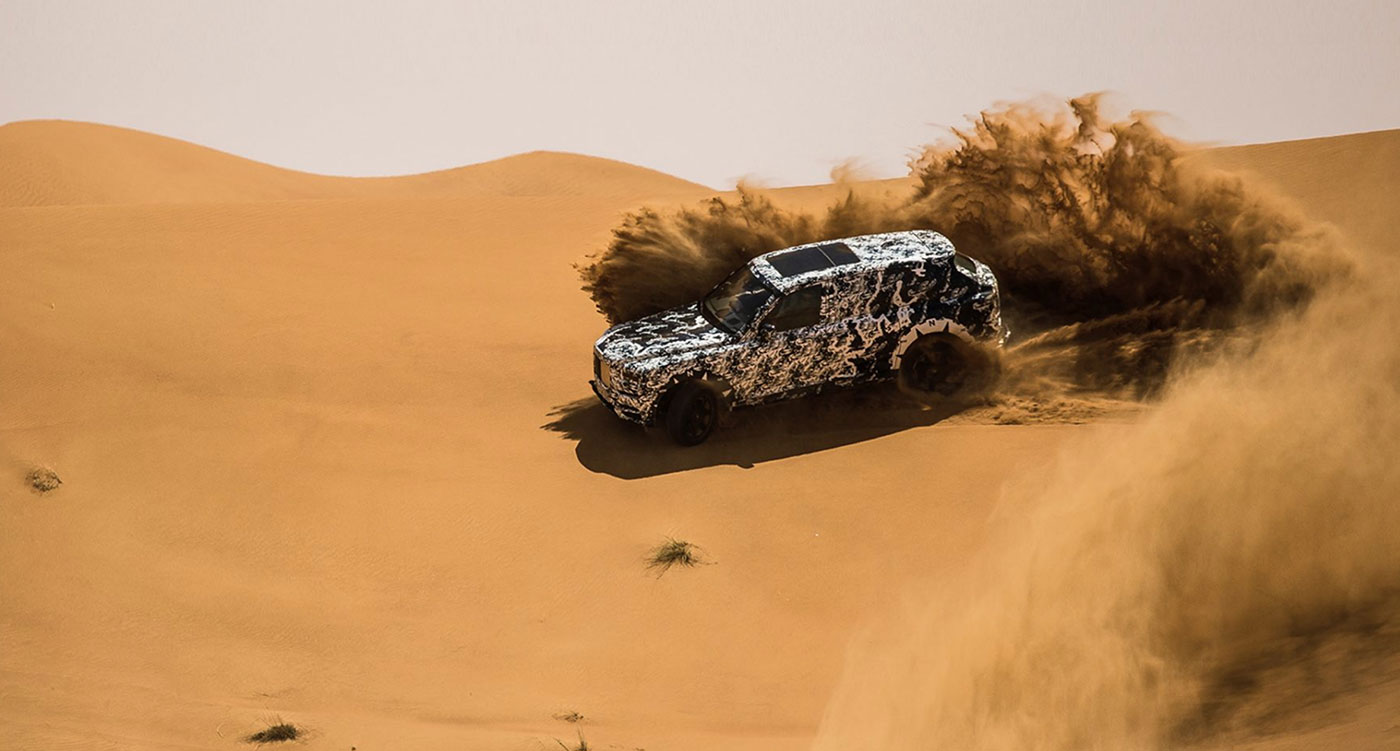 With the release of the Bentley Bentayga and Mercedes-Maybach G650 Landaulet since Rolls Royce announced its plan to voyage into the all-terrain market three years ago, the launch of the Cullinan has been hotly anticipated. It does not disappoint. With a unique all-aluminum spaceframe and advanced chassis technology the SUV handles dramatic landscapes with intelligence and ease, and with the inclusion of self-leveling air suspension cushions – that make millions of calculations every second to adjust in line with steering cues, acceleration and camera – and a double-wishbone front axle and five-link rear axle, the agility and stability of the ride is second-to-none.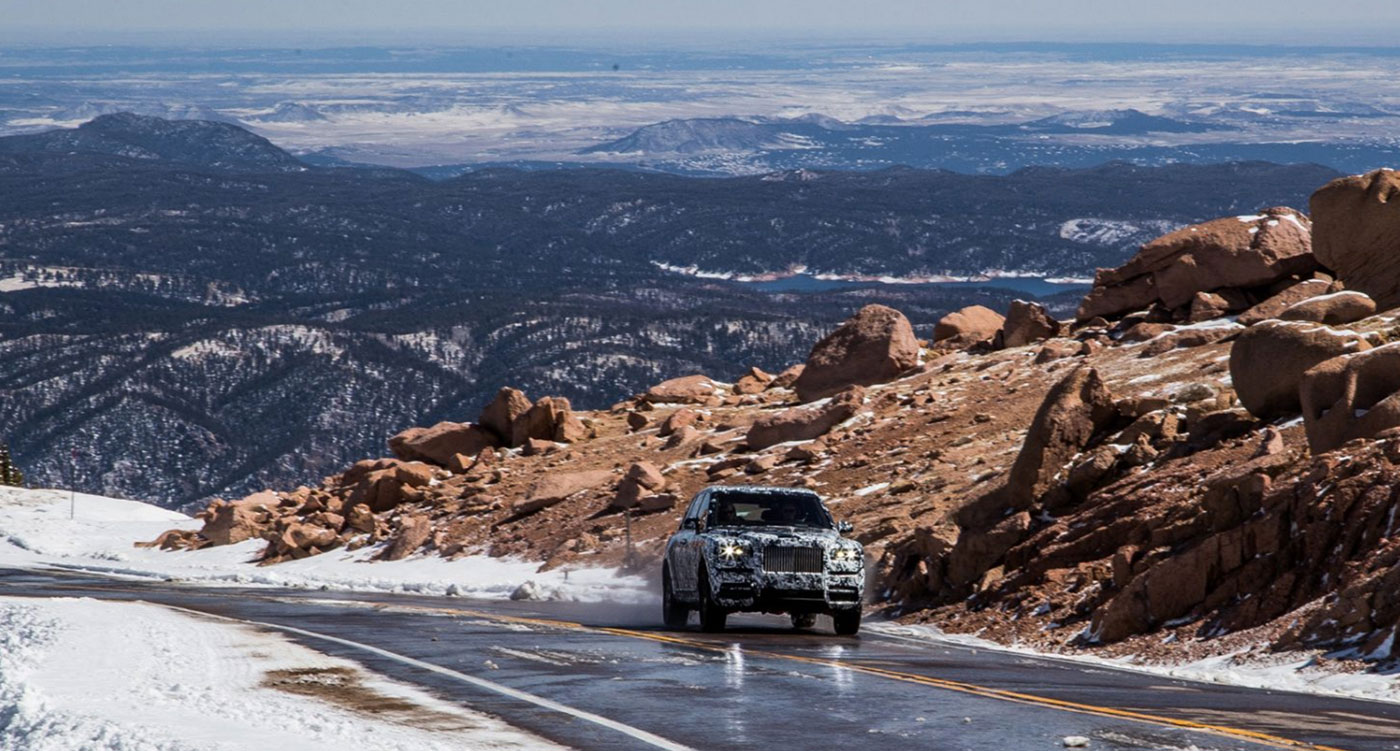 A touch of a button and the Cullinan comes into its own engaging its four-wheel drive, and with uninterrupted torque to all four wheels you can rely on the SUV's proven precision in any condition. Rolls Royce partnered up with National Geographic to demonstrate its off-road ability traversing 12,000 miles of the toughest terrain in the world, crossing the Scottish Highlands, Arabian deserts, Austrian mountains and expansive American landscapes with ease.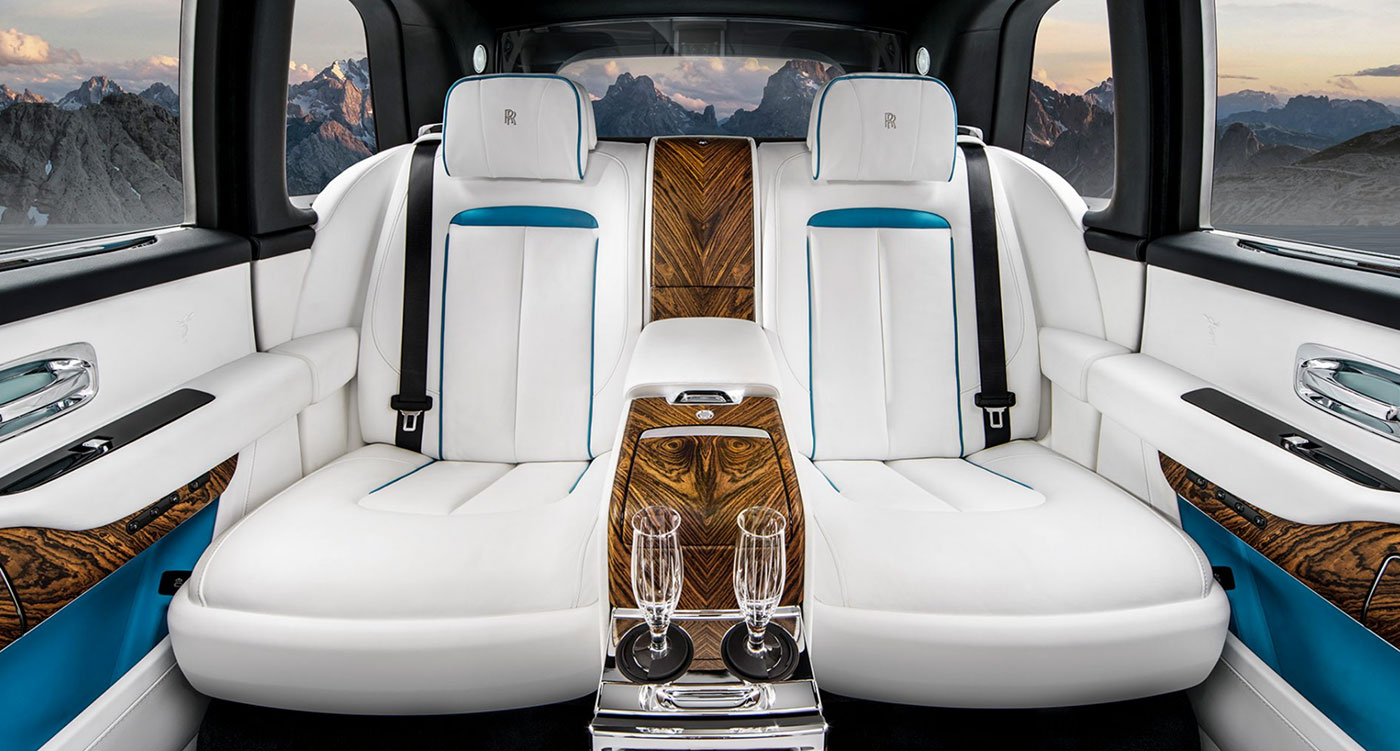 Retaining the iconic Rolls Royce silhouette, confident lines and hulking bodywork establish an unmistakable and formidable external presence; but step inside and you'll see where this car really excels. With leather heated-seating for three, or a configuration for two with a centre drinks console cabinet – complete with Rolls-Royce whisky glasses, a decanter, two flutes and a refrigerator to keep your Champagne ice-cold – and partitioned glass for sound insulation and exceptional climate control, Rolls Royce have redefined the art of adventure travel with an SUV that will to take you to the ends of the earth, in incomparable luxury.